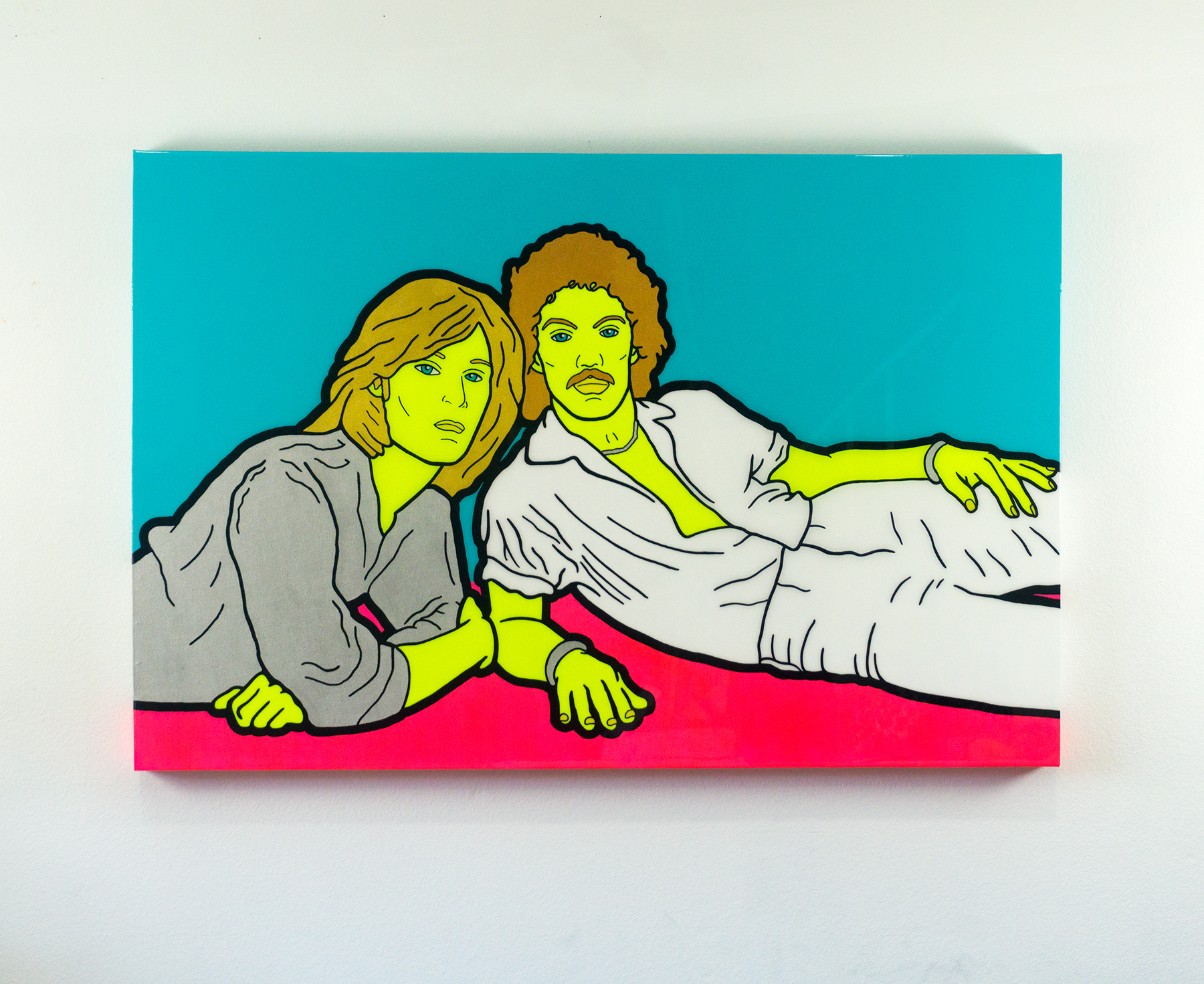 Blue-Eyed Soul
2017
acrylic and resin on canvas wrapped wood board
40 x 60 inches
From the outset I wanted to apply Art Resin to the finished painting.  However, in my experience, a canvas over 2′ x 2′ will start to sag under the weight of resin unless there is a strong support.  To ensure adequate support, I constructed a cradled wood board to wrap with canvas.  Besides being certain of a solid level surface, you can reduce your material cost by building your own canvases rather than buying them from the art supply store.  Here are several pictures showing the construction of the canvas.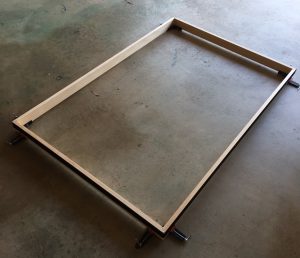 Tools required:  pine wood, miter saw, wood glue, finishing nails, 4 x 90 deg. vices, velcro strap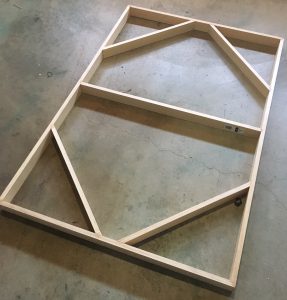 Added supports with wood glue and finishing nails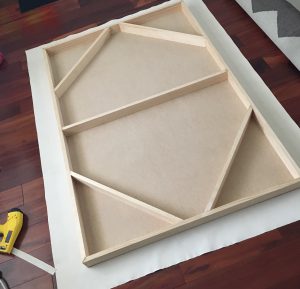 MDF panel cut to size and attached with wood glue and finishing nails.   Laid out on canvas to wrap and secure with a staple gun.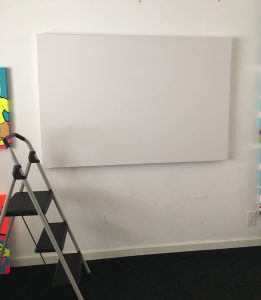 Up on the wall and ready to paint.  I recorded most of the painting process and sped it up so it can be seen in under 3 minutes.  Check it out here:
For a look at just the application of Art Resin, look here: